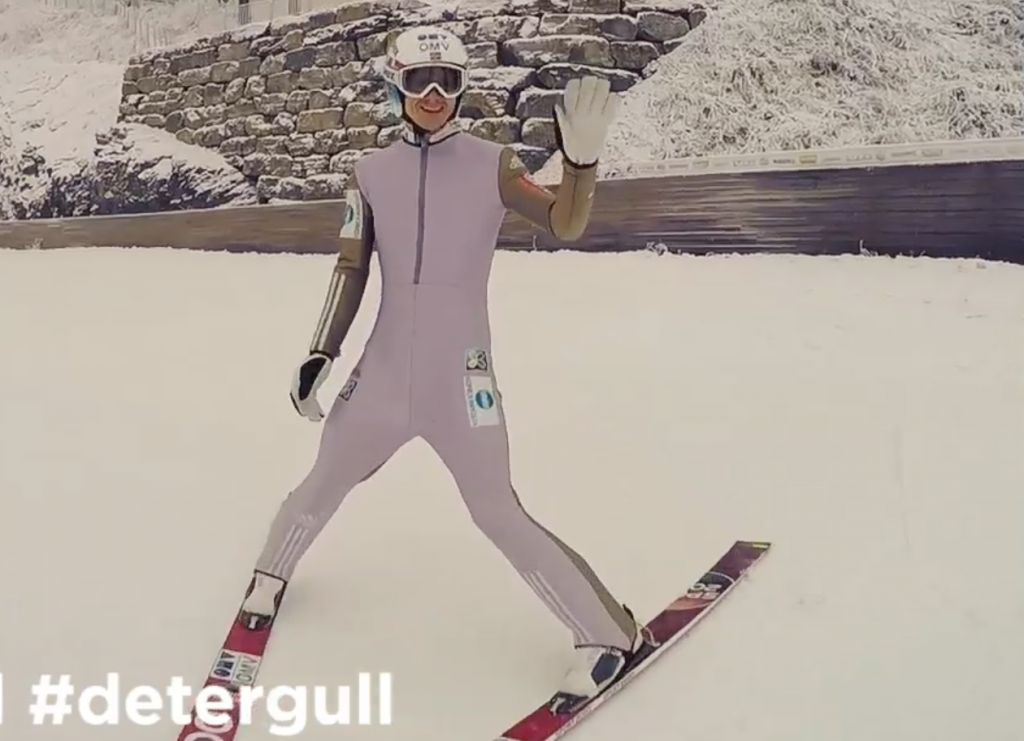 The season is over and it's time for a break, but i wanted to write a short summary before i start my easter vacation. Winning the CoC overall was a highlight, specially because I only jumped 14/27 competitions. The experience going to Russia all alone is probably something I will remember forever, and even managing to get two 4th places, without coaches, physiotherapist, wax guys or service men made it worth the trip. Huge thanks to the Austrians for filming me, Slovenia for picking up my bib(when i forgot to do it :P), Germany for adjusting my suit and the Czech physio for making sure I had warm clothes in the outrun. When i stood on top of the podium and they played the national anthem for me after winning the overall, I decided to end the season as a tourist in Planica with the rest of the boys instead of all alone in Russia. Even though i didn't contribute a lot, I did get some wc points and got to go on the podium and receive the yellow bib for winning the nations cup.
Now I am really looking forward to a break from Ski jumping and training to clear my head and figure out why i didn't succeed as well as i hoped. I reached some of my goals, but I guess i need some time before I can really start the evaluation, figure out what went wrong, what to improve and how to be better next year.
And finally.. Thanks for all the support. You guys are great and without fans and sponsors we would have been nothing.